Reactor7x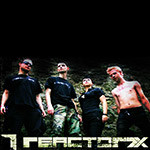 We came across something that is quite unique in Polish dark scene, and we would like to share it with you.
Enter Reactor7x, Polish dark electro project who – we believe – is going to gather a lot of following very soon.
Reactor7x had been founded in 2008, however it existed as a solo project before. So far they have their first album "Disorder" under their belt (this release has recently been made available as free download) and are preparing to release new material soon.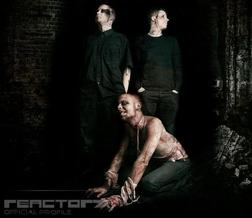 This band is following the pure dark electro path, very uncommon on Polish scene. They did not get tempted into quite uninteresting generic "Polish industrial " – the common pitfall that prevents many of Polish bands from going international, but instead they created a rare quality in our scene.
Their songs are a solid piece of what you would expect from a band with much greater experience, surprisingly fresh and consistent. They have a potential to become internationally recognized, just a little bit of promotion and word of a mouth will let them surface and reach wider audience.
We recommend you to go to their myspace and listen – we find the song called "Burn In" very interesting, however all the music you can find there is worthwile. We hope to hear more about them soon.
http://www.myspace.com/reactor7x
As for 2011: Reactor7x is going from strenght to strenght. They played nice gig on Castle Party's big scene this year – and this is extremely important for a Polish band. Currently R7x crew is very busy playing gigs, DJ-ing and preparing their new material – to be published soon.