Etylen Project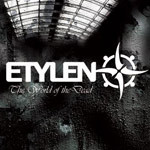 Etylen is Bodycall's Andie's side project. It was born in times when Bodycall was drifting towards synthpop music and was a safety valve for Andie's aggressive musical side. From the beginning it was clear, that Etylen is nothing more than side experiment, while full attention was given to Bodycall.
As a seasoned hardcore-techno / trance / dnb producer, grindcore fan and guitar player, Andie was coming from a completely different background than it usually is the case in the dark electro, ebm or synthpop scene. Having no influences in bands that have a "cult" status among most of the dark electro, ebm, power noise etc. producers, Andie created something new, fresh and unbiased.
Project's name was picked rather randomly, based more on sounding ok in both Polish and English languages – it is Polish for "ethylene" – and was meant to be a one-off disposable name.
Etylen's "The World of the Dead" EP had spent nearly five years on a shelf without really being released to a public wider than immediate circle of fiends. After its late launch, the EP gathered surprisingly high level of following and positive comments, emails etc.
This, rather unexpected success shows that there certainly is a market for this type of aggressive and melodic dark electro style music and that there may be a future for Etylen, even though it was meant to be buried after "The World of the Dead" was released.
At this stage Andie has some vague plans to dig Etylen up out of its grave and spread dancy horror once again.
If you like Etylen's music, chances are that you will like Bodycall even more, give it a go in the player on the right hand side or go to the download section and download Etylen's and Bodycall's music.
For comments, more information and any other queries about Etylen use Bodycall's contact details.