New song and new plans
Last update:2 August, 2014
| Author: Andy | Category:
News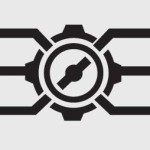 Two years have passed since we released some new music. However it seems that our hiatus is over and we are gearing up to release new sounds in the near future.
Here you can listen to our latest song entitled "Samotność" (Polish for "Loneliness"). Certainly there will be more songs with lyrics in our native Polish as opposed to our previous releases that were exclusively in English.
If you have not done so already please connect with us on Facebook and stay tuned.