The studio work commences
Last update:20 September, 2012
| Author: Andy | Category:
News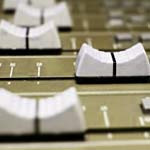 And finally, on the 26th of February, we are going to the studio to record some new material.
We hope to record a couple of songs that we have been working on for some time now and have a lot of fun as well.
We may post some raw previews in our player, so make sure to come back shortly.