Etylen – the forgotten devil
Last update:22 September, 2012
| Author: Andy | Category:
News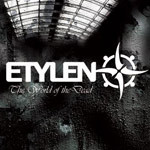 Today we would like to remind you about our old side project – Etylen. Active about 7 years ago, today it can be rightfully considered old-school. It was quite unique music at the time of its creation, and even today it can give you a quite enjoyable listening.
Etylen released only one EP, called "The World of the Dead". As music with no vocals it could easily become boring – and this was solved by using a lot of samples, so there is a human voice layer. The music is fast and dancefloor-oriented dark electro.
Download Etylen's "The World of the Dead" EP – 26Mb, mp3.
There are plans to bring this project back to life, hopefully quite soon.  More information about Etylen here.