Working on new album
Last update:20 September, 2012
| Author: Andy | Category:
News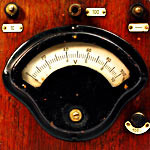 The last couple of months have been a bit quiet release-vise for Bodycall. It does not mean that we are gone quiet. We are busy creating new stuff, the studio work progresses smoothly.
We are pleased with the outcome of the work we have accomplished so far, our sound got fatter and we feel that with our new release we will push our music to a completely different level. Stay tuned, we are going to release some stuff soon.