Our new release goes to mastering
Last update:20 September, 2012
| Author: Andy | Category:
News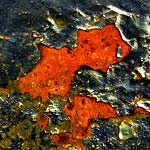 Our new EP is getting closer to its final release. We have finished mixing and we expect work on the mastering to commence any time soon.

At this moment we are reviewing samples from the mastering studio and trying to find some attractive formula for the finished product. We are also finalizing the CD artwork, booklets etc. We expect no complications and the EP should be ready within the next two weeks. If you want to be notified when the release is made available, please subscribe to our newsletter.