New album – early 2009
Last update:20 September, 2012
| Author: Andy | Category:
News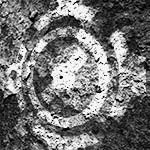 We have been working hard on our new album (to be released early 2009) for some time now and we are proud to present a remix of our song "Beyond Control". The remix is codenamed "Comatose Version 2009".
So far we have 7 brand new songs and there probably will be one more remixed song on the album. The remix we've just published may give you some idea of the direcion we are heading to – madness, destruction and complete disco-chaos.