Bodycall on Shinto Records compilation
Last update:20 September, 2012
| Author: Andy | Category:
News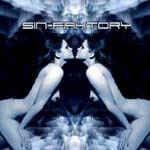 We are happy to inform that our song "Disciples of Hedone (Club Mix)" has been selected for the upcoming Shinto Records' compilation. The compilation called "Sin-Faktory" is due to be released on July the 9th 2009.
Shinto Records is a dynamic label from USA releasing mainly Gothic, Dark Electro, EBM and Neofolk music.